KICKSTW is a unique shopping experience that is primarily a resale service; extending the lifespan of well-made garments, shoes, and accessories. Our collective vision entails increasing the desirability of pre-loved goods as opposed to buying new. KICKSTW focuses on value segments behind the product while educating all relevant parties of what is being recycled, for longer than what it may have traditionally have been. Our collective consists of fashion entity experts with astute knowledge and a historical understanding of a range of products. These experts are equipped to advise our consignees on the best possible channels to continue the life of a product they may have outgrown; encouraging them to scale back on consumption and reduce waste while providing monetary value or goodwill. We sort and accept items based on quality, longevity, and purchase trends we witness in store. If we are unable to accommodate a collected item in our product mix, we then allot it amongst a group of organizations, with the consent of the provider. These organizations distribute or sell worn/damaged/un-saleable clothing to companies that recycle the clothing/textiles for industrial rags or other textile byproducts.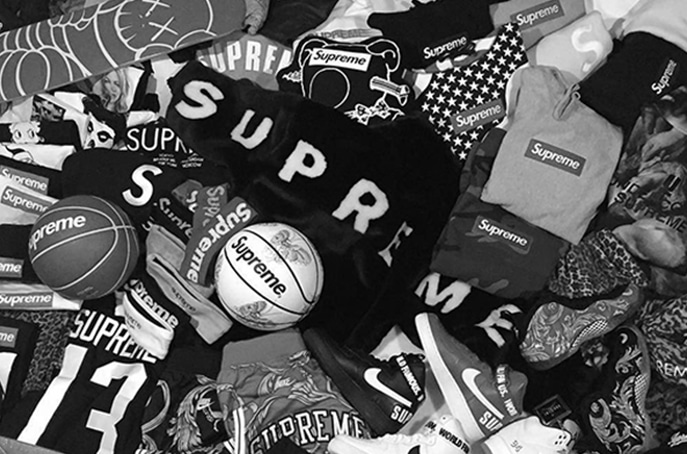 Due to the global value given to sustainability, many local and international charities promote the continuation of a garment's life cycle. KICKSTW works with a wide range of charities that are allocated based on redistribution capabilities to those in need; or the ability to sell through their respective recycle channels. In our quest to become more sustainable, we're constantly looking for new ways to develop smarter, more eco-conscious shopping culture. Rather than curating based on particular designers or labels, we look for timeless pieces, quality fabrics, great construction, and details that pleasantly surprise. We believe in educating the end consumer on all aspects of the item before purchasing with the hope that their appreciation for it will be at the highest and last beyond a lifetime.
We have had many scenarios where we have partnered with large collectors assisting in thinning their collections, for example at our Oakleigh Boutique we had Mr. Fang whose collection entailed over 600 pairs of shoes for which we were able to successfully locate buyers using our storefront during the moths of November and December in 2018. A portion of the shoes was also donated to Red Cross as a collaborative effort between the consignor and our establishment. We encourage and eagerly support such collaborations as this also allows our consumers, often collectors an opportunity at something for a promising price keeping the culture at its highest! Amongst our mix of customers, we have many tourists and international students of whom also often collaborate with our entity to thin their collection before departure. Our marketplace environment entertains in liquidating one's product according to consignees' convenience with the guidance of our experts.